Standing Desk, 32.6"Wide Platform Black Height Adjustable Stand Up Desk Riser Converter Sit to Stand Desk Tabletop Workstation with Removable Keyboard Tray for Desktop Laptop Dual Monitor
Sitting or Stand Switch Freely: This adjustable workstation offers different comfort positions, allows you to find that needed healthy balance between sitting and standing up throughout the day.

Spacious Work Area: The top surface measures32.68"*17.91" providing plenty of space for two large monitors, one laptop computer, the lower deck measures 32.28"*11.81 and holds your keyboard and mouse side by side and raises in sync with the top surface to create a comfortable workspace.

Good quality Construction: Built with a heavy, weighted base and high quality materials, sturdy steel frame can holds weights up to 28.66 pounds. Weight capacity for the entire desk is 34.53 pounds.The high quality spring-loaded lift was designed and tested for your safety and ease.

Simple Assembly: Very minimal assembly out of the box. Start standing right away, No need wast time on setup.The free stand up desk gives you plenty of workspace without straining yourneck.

Straight Up and Down: Our space-saving workstation rises and folds vertically, within its own footprint. There's no need to make the spatial accommodations that may be required with comparable products.(adjustable range: 5.12" to 19.5")
Add to Wishlist
Features:
Smoothly adjusts to any distance between 5.1" and 19.5" high
Quick & quiet gas-spring adjustment holds up to 28.7 lbs.
Built-in tablet/smartphone display slot
Sturdy steel frame
Removable keyboard tray
Heavy-duty steel frame
Easy assembly

Package Includes:
- Standing desk
- Removable keyboard tray
- Installation Tool
- Installation Manual
Moamen Abdelbaky
Arrived much earlier then anticipated. I got this desk because it's the largest I could find due to having a dual monitor setup. And it works perfectly
August 29, 2019
CUSTOMER REVIEWS
CUSTOMER REVIEWS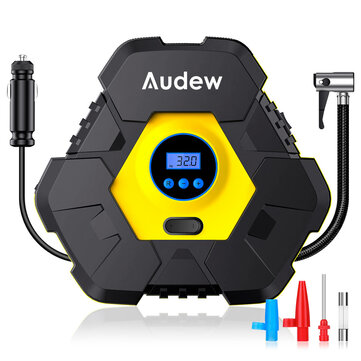 10
Moamen Abdelbaky
Arrived much earlier then anticipated. I got this desk because it's the largest I could find due to having a dual monitor setup. And it works perfectly
August 29, 2019
Candid Reviews
Sharon Z.
This is really a solid desk! When you opened the box, be careful about the weight. The desk is well designed, operation is a little working for the first time but manageable. After several time raising and lowering, the process is smooth and easy. The desk is quite solid built. It is heavy duty and industry level quality. Purchased for my wife's home office. She has been using about several week now and so far so good. She has been debating about purchasing a stand up desk for a long time. We can stand or sit and it is so much easier to read and type on my laptop. The space is pretty good size, can stand two laptops or 27 monitors. Could live in my computer room and never come out. I didn't realize the pleasure and joy this product would bring us. May wife and I are very happy now!
August 28, 2019
Suzy Lin
I bought it for my boyfriend, he always complains about sitting too long in front of the computer. This item help him with his back and neck for sitting too long. It only took us about 15 minutes to unpack and set it up. There is eight heights that can be adjust, but we mostly use the highest height for standing up. When he is tired of standing, he is able to adjust the height and sit down. There is a lot of space for the workstation, that we can put 2 computers on it with plenty of space left. Since we are not using the keyboard, my boyfriend is able to put another laptop on it to work on ( running programs). I was hesitated at first to buy because the price is higher than similar desk out there, but we want it to be sturdy and long use, so I bought it. The item didn't disappoint us, the quality of the desk is very good, made of heavy materials. I probably will buy another one for myself to use.
August 26, 2019
Janet Zhang
I was impressed when I received that standing desk.first of all, it is very stable, maybe 50lb. The desk comes almost entirely assembled,it only takes less than 5mins to put the keyboard tray on.
August 23, 2019
See More
Reviews are only accepted from actual purchases!
Please ensure the review you are submitting is for the described product and item(s) has been shiped.